Essential Bundle
$109.00
$139.75
$30.75
savings!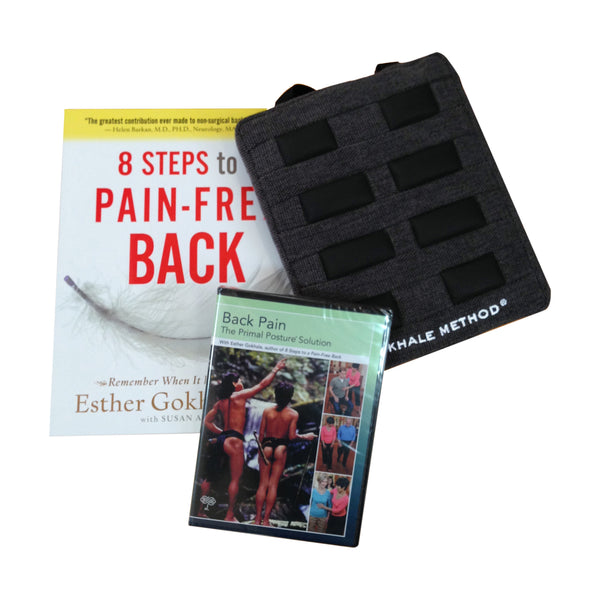 Essential Bundle
$109.00
$139.75
$30.75
savings!
Book, DVD, and Stretchsit Cushion
This is the perfect product kit to supplement the Foundations Course or a self-study program:
Use the book

(select your preferred language) 

as the primary reference and follow the order of the techniques described there
View the corresponding segments on the DVD (only available in English). This helps bring the steps to life and makes them easier to learn. This is especially useful for visual learners.
The Stretchsit

®

Cushion is a big improvement over a folded towel and it facilitates gentle traction for all of the hours that you sit.
If you want to save more, have a look at our
Smart Bundle
.